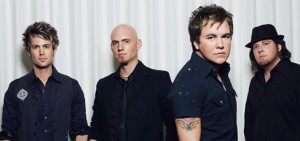 Performing March 5, 2014. Eli Young Band is composed of Mike Eli, James Young, Jon Jones, and Chris Thompson. Their appearances at Country Music Televisions and several nominations made them very popular to stand out in their career.
Eli Young Band Tickets
The following events and venues match your search for "Eli Young Band". To sort the list, click on the column header. To find tickets for the given event, date & time, click the tickets link in that row. To find events taking place at a matching venue, click that venue name.
Event
Venue
Date/Time
Eli Young Band
Nutty Brown Cafe & Amphitheatre


Austin, TX

Saturday




5/22/2021




6:00 PM

view
tickets
Eli Young Band
Ford County Fair


Melvin, IL

Friday




6/18/2021




7:30 PM

view
tickets
Country Jam USA - 3 Day Pass
Country Jam USA - WI


Eau Claire, WI

Thursday




7/15/2021




TBD

view
tickets
Country Jam USA - Saturday
Country Jam USA - WI


Eau Claire, WI

Saturday




7/17/2021




12:00 PM

view
tickets
Eli Young Band
The Emporia Granada Theatre


Emporia, KS

Friday




8/6/2021




7:00 PM

view
tickets
Eli Young Band
George's Majestic Lounge


Fayetteville, AR

Wednesday




8/11/2021




8:30 PM

view
tickets
Eli Young Band
George's Majestic Lounge


Fayetteville, AR

Thursday




8/12/2021




8:30 PM

view
tickets
Eli Young Band & Randy Houser
Brown County Fairgrounds


Aberdeen, SD

Thursday




8/19/2021




8:00 PM

view
tickets
Party In The Dirt: Eli Young Band, Canaan Smith, Parmalee & Tenille Townes
Northwest Washington Fair and Event Center


Lynden, WA

Saturday




8/21/2021




3:00 PM

view
tickets
Eli Young Band
Casino Avalon Ballroom At Niagara Fallsview Casino Resort


Niagara Falls, Canada

Saturday




9/11/2021




9:00 PM

view
tickets
Eli Young Band
Starlight Ranch


Amarillo, TX

Saturday




9/25/2021




8:00 PM

view
tickets
Eli Young Band
The Fillmore - Detroit


Detroit, MI

Wednesday




3/19/2070




TBD

view
tickets
Eli Young Band
20 Monroe Live


Grand Rapids, MI

Thursday




3/20/2070




TBD

view
tickets
Eli Young Band & Randy Houser
Brown County Fairgrounds


Aberdeen, SD

Wednesday




8/13/2070




8:00 PM

view
tickets
Eli Young Band
Montgomery Performing Arts Centre


Montgomery, AL

Thursday




9/18/2070




TBD

view
tickets
Eli Young Band
Grand Sierra Theatre


Reno, NV

Friday




5/29/2071




8:00 PM

view
tickets