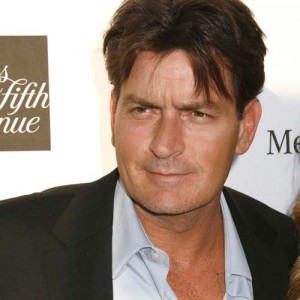 Charlie Sheen is bringing his My Violent Torpedo of Truth show to Houston on April 26, 2011. We've got tickets for all the shows of course, so if you're going to be #Winning you'll want to check out the show.
The dates are below for all the show's he's doing.
Here's a few hilarious Charlie Sheen quotes to help enrich your TigerBlood:
Boom, crush. Night, losers. Winning, duh.
But you can't focus on things that matter if all you've been is asleep for forty years. Funny how sleep rhymes with sheep. You know.
Duh! So, we're asking you now, what are some of your favorite lines that this warlock brain produced?
For now, I'm just going to hang out with these two smoking hotties and fly privately around the world. It might be lonely up here, but I sure like the view.
From my big beautiful warlock brain, welcome to 'Sheen's Korner' … You're either in my corner, or you're with the trolls.
I don't have time for their judgement and their stupidity and you know they lay down with their ugly wives in front of their ugly children and look at their loser lives and then they look at me and they say, 'I can't process it' well, no, you never will stop trying, just sit back and enjoy the show. You know?
I have a different constitution. I have a different brain; I have a different heart; I got tiger blood, man.
I have defeated this earthworm with my words. Imagine what I would have done with my fire breathing fists.
I have to tell them that last night was a shameful train wreck filled with blind cuddly puppies.